Jesus said, "Let the little children come to me..."
We believe it's never too early to start discipling, and we think we have a great program through which to do just that. With great, biblical curriculums, we endeavor to teach and train the little ones biblical truths at their level. Jesus made it clear that He values the children, so we seek to follow in His footsteps, serving the parents and the future by helping the little ones to see that God is love and He loves them!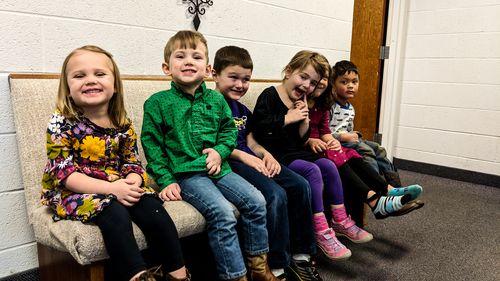 This time is focused on worship. You're never too young to worship, so we teach the preschool special songs at their level and point them to Christ
This hour is focused on teaching important biblical lessons the little ones can comprehend and enjoy, using arts and crafts and stories in an effective manner.
We'd love to hear from you. Fill out the form below to get started.